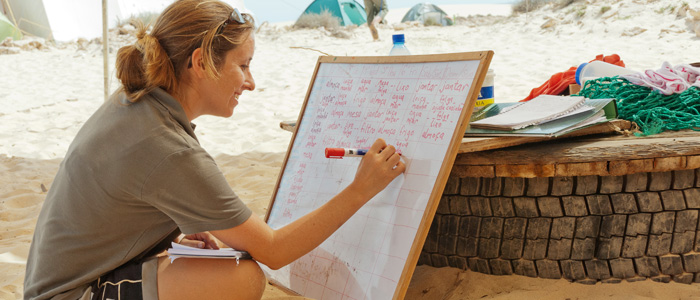 Job vacancies on Boavista
For our project for the conservation of Loggerhead sea turtles (Caretta caretta) on the island Boavista, Cape Verde, we currently offer the following open positions:
Job applicants will be required to send a conclusive job application including a complete curriculum vitae to info@turtle-foundation.org. In case there is a detailed job description please stick to the advice you find there.
For our Boavista project we are searching for a project manager for coordinating our scientific field work. You will be responsible for the implementation of the field work and data collection of all project sites and report to the scientific director of the Turtle Foundation. You will train and guide the field staff together with a field supervisor assisting you and manage the database of all collected data. After the nesting season, you will prepare a technical report. In addition, you will support the project director in recruiting camp and field coordinators as well as in human resources management. You will find a comprehensive job description and application details by clicking this link:
Project Manager – Scientific Field Work: Job Description (PDF)
.