After the first turbulent weekend on the Düsseldorf International Boat Show in Germany (Boot Düsseldorf) we are very pleased about the great interest of many visitors in our work to protect the endangered sea turtles. We would like to thank the approximately 250 visitors and more than 100 supporters who have registered in our signature list and thus, expressed their solidarity to the endangered "wanderers of the oceans" and to Turtle Foundation. Are you planning to go to the Boot Düsseldorf the next days? Please visit us at the booth of the Association of German Scubadivers (Berband Deutscher Sporttaucher, VDST) in Hall 3, stand B53. We are looking forward to welcome you at our stand – we are there until the end of the Boot Düsseldorf on Sunday!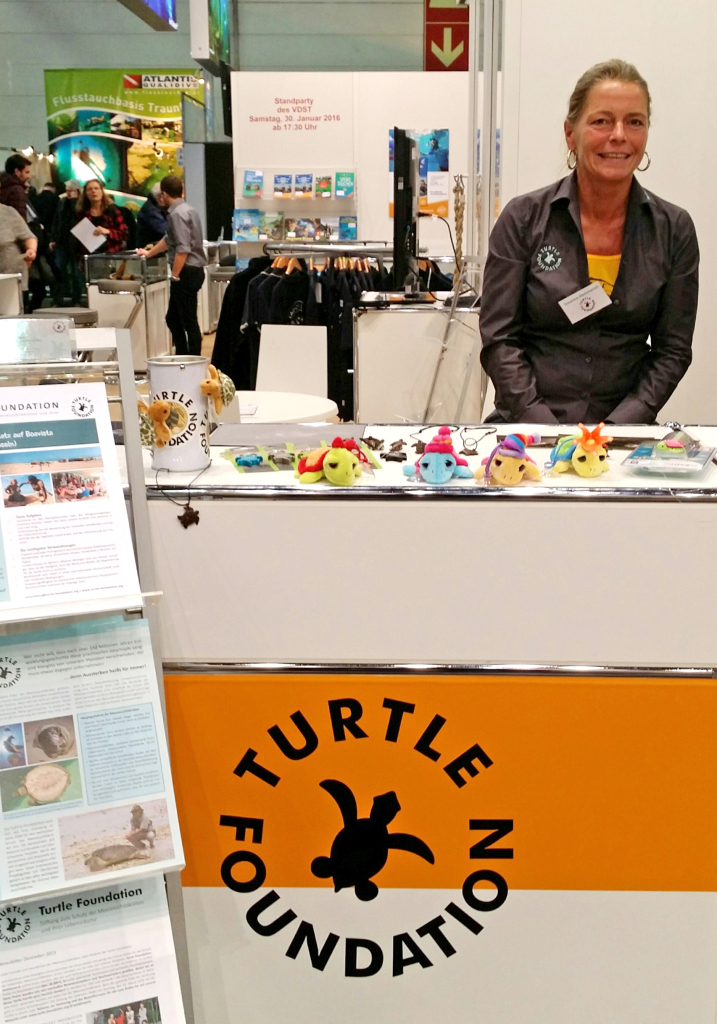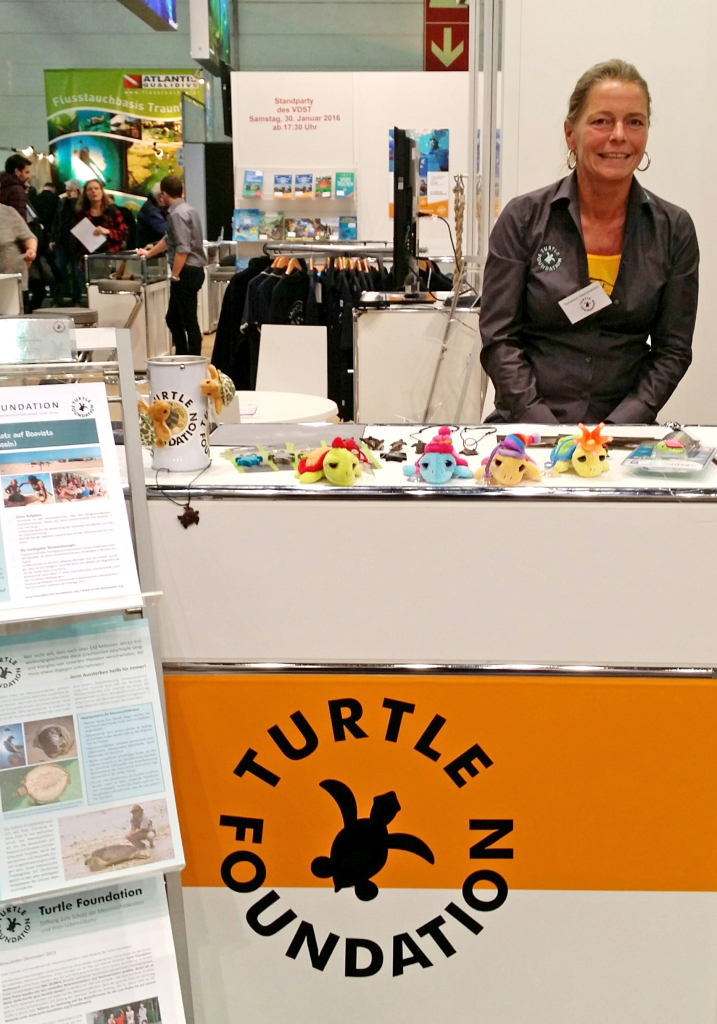 Image: Turtle Foundation Friends member Susanne Hemmerich is happily awaiting visitors of the fair.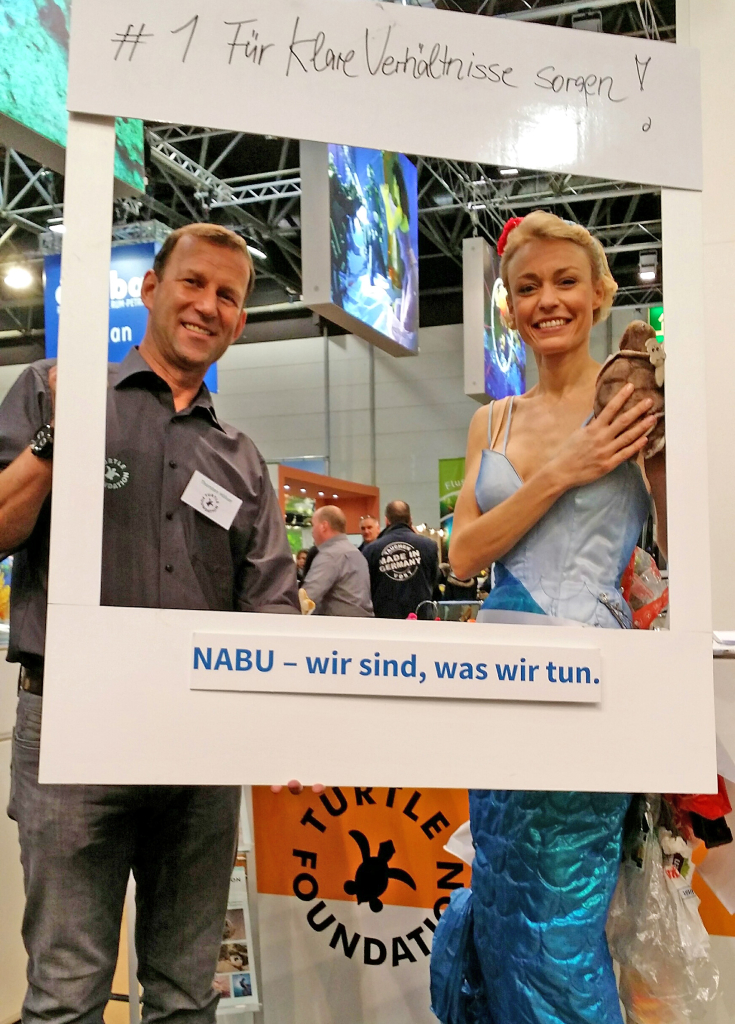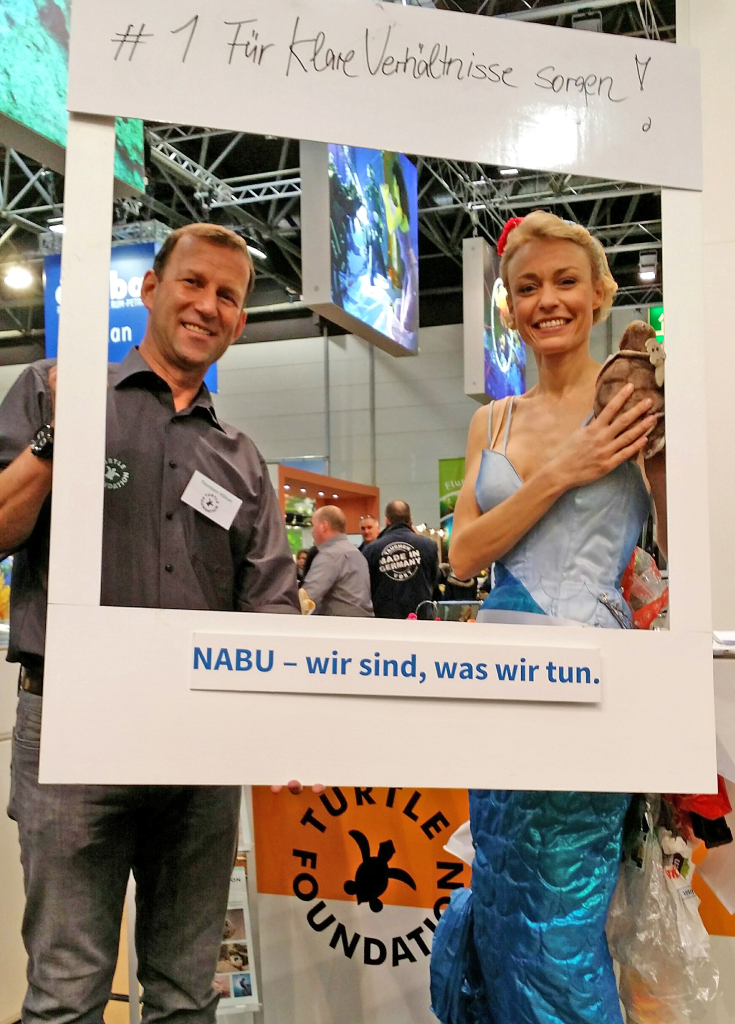 Image: Together with the Nature Conservation Association of Germany (Naturschutzbund Deutschland, NABU) Turtle Foundation explains to the visitors the problematics of the increasing pollution of our seas. In particular, the impact of plastic waste is elaborated, which constitutes a major problem for the sea turtles.