On the afternoon of Sunday, 31 January 2016, the winning tickets of the Turtle Foundation Raffle were drawn on FESPO Zurich. From 200 subsequently numbered balls, 18 numbers were drawn at the booth of WeDive Travel AG. You find these winning numbers on our raffle page; however, the winners had already been notified personally. We congratulate all the winners, and we hope you enjoy your prize! If your number was not drawn, in any case with your ticket purchase you considerably supported our sea turtle conservation projects! Anyway, new game, new luck – we would be very pleased if next year you participate in our raffle again!
In brief, the FESPO was absolutely great; we had good discussions about sea turtles, about their threats and protection, but also received donations for our projects in Indonesia and in Cape Verde, and met many people who are interested to volunteer for our Cape Verde project. Here just some impressions about our exciting draw: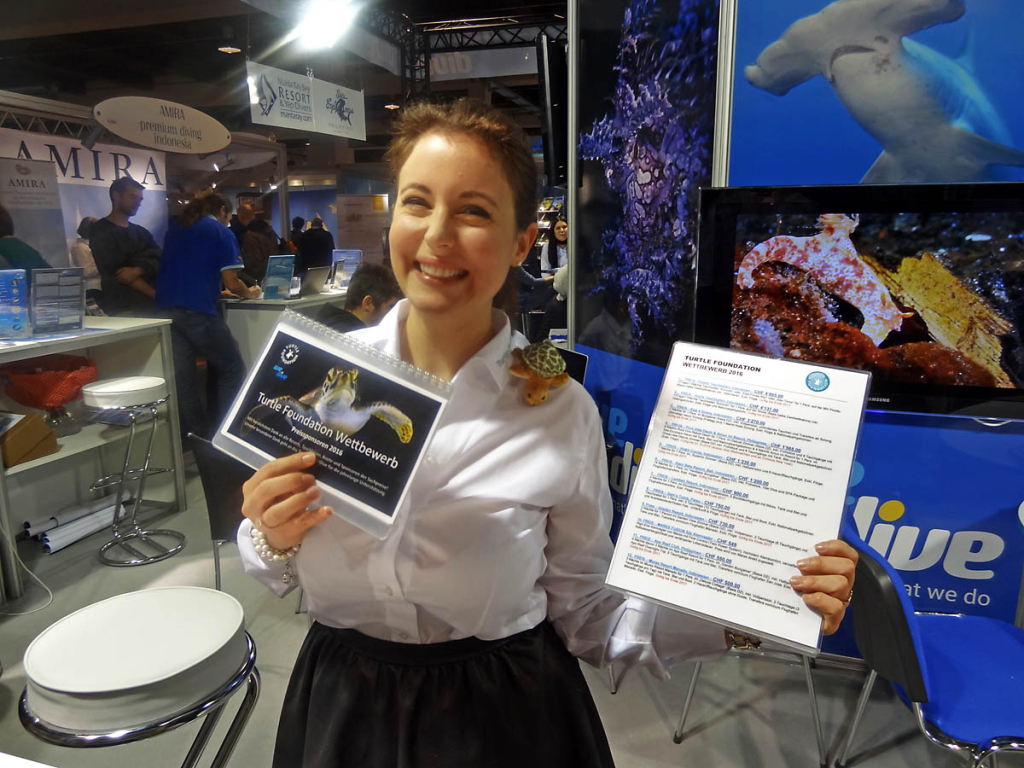 Board member of Turtle Foundation Liechtenstein, Svea Meier, presents the prizes to be won at the booth of WeDive.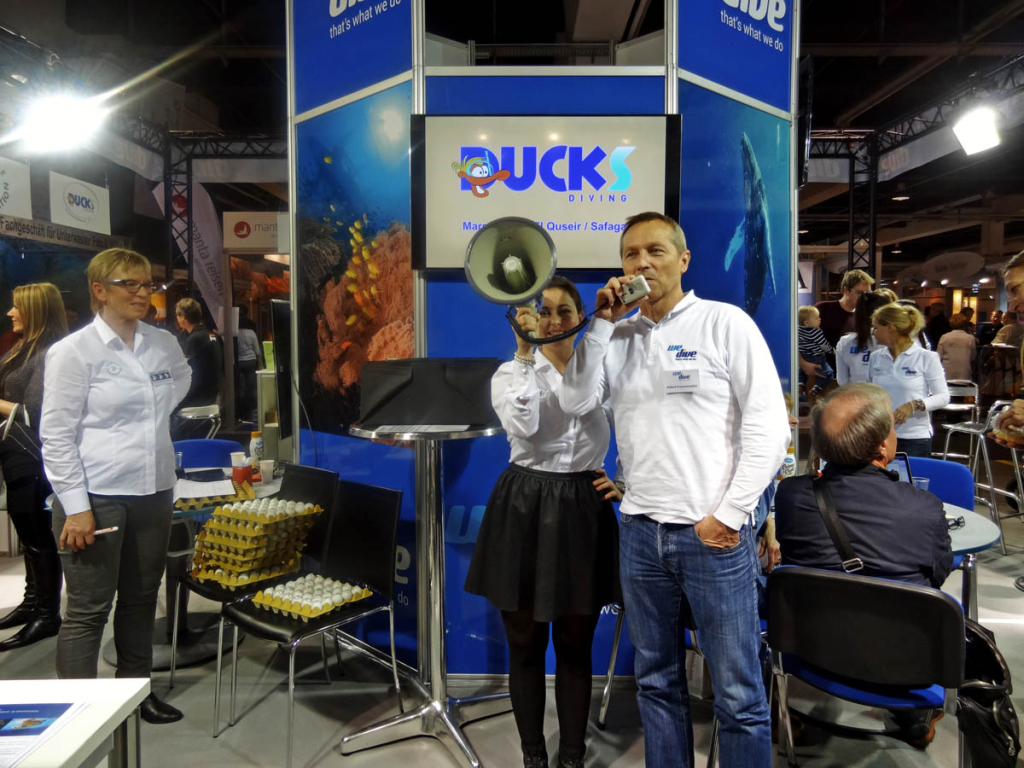 Edi Frommenwiler, CEO of WeDive, is announcing the raffle.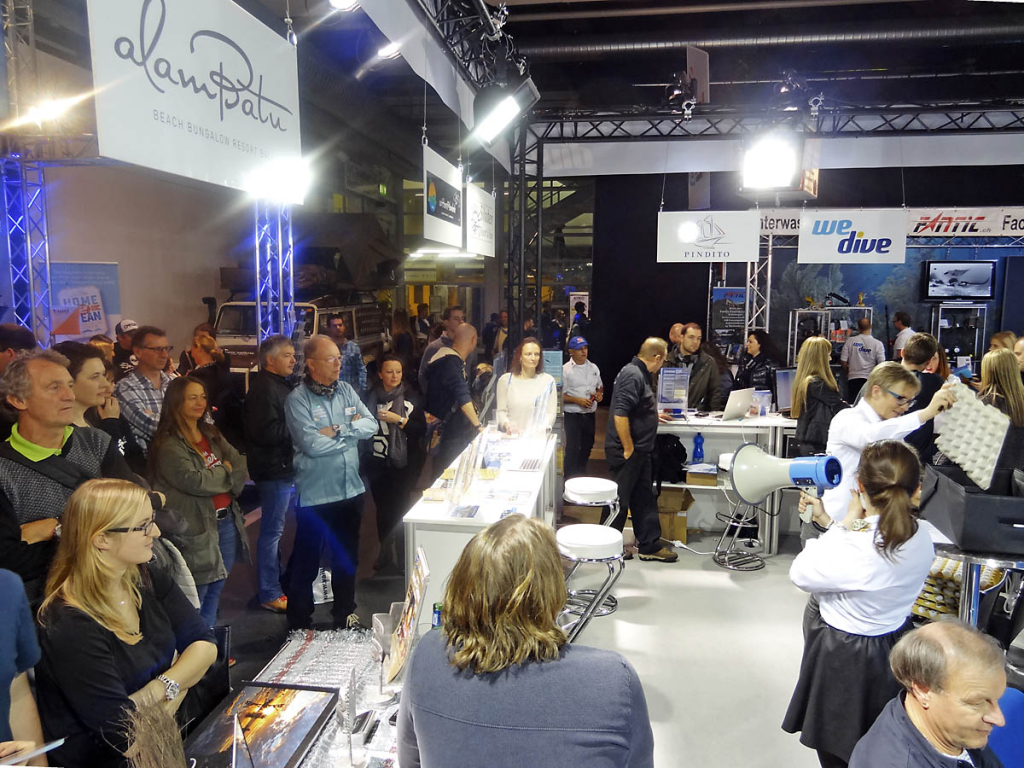 Board member of Turtle Foundation Switzerland Margrit Roduner-Gabathuler (right) is pouring the numbered balls into the drawing box.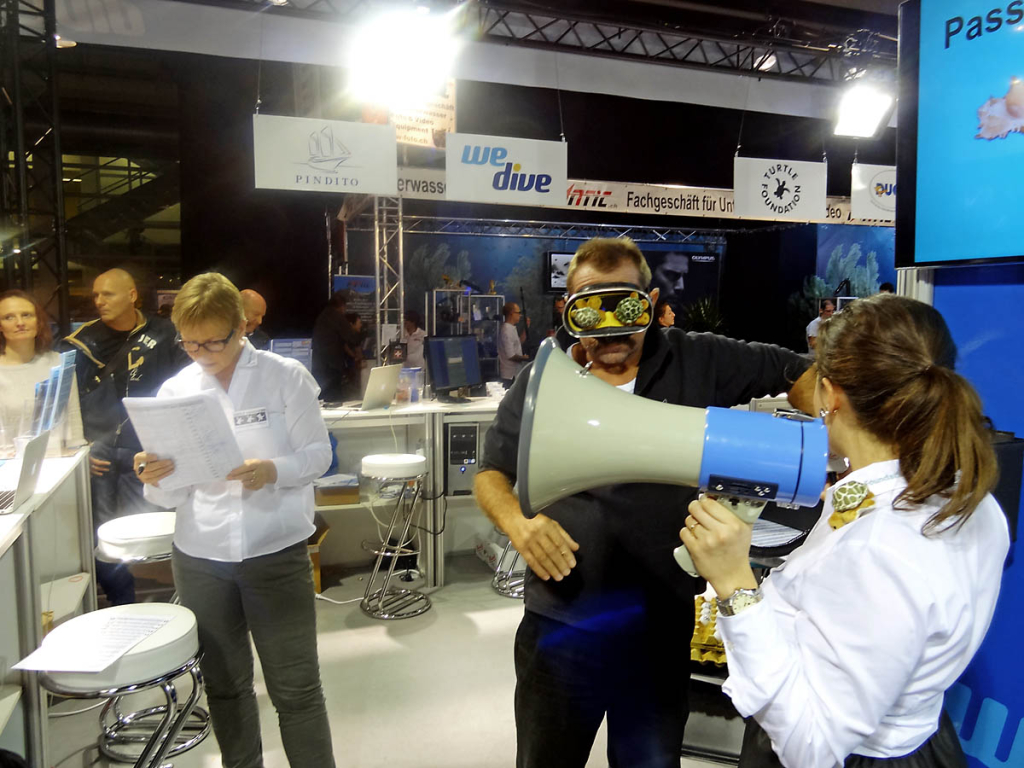 Finally the draw starts: An adventurous diving safari on the Pindito is the first prize – thus, Edi Frommenwiler, owner of the Pindito and during the draw is blind as Justitia, takes a ball.
18 times this exciting moment – who is the next winner?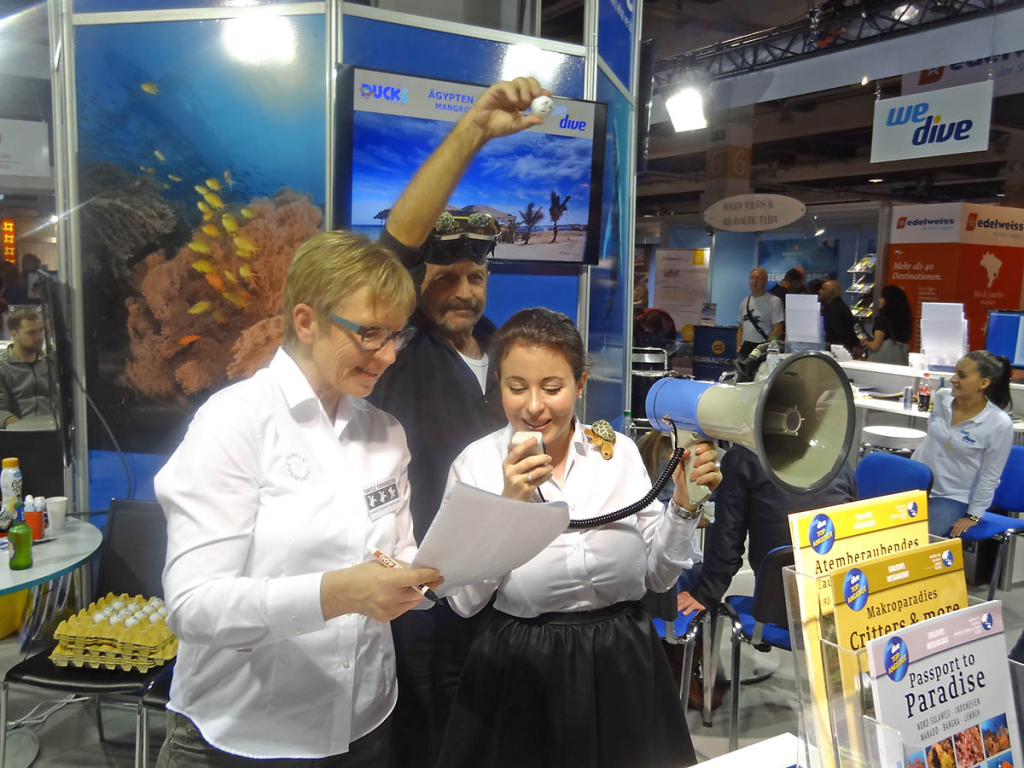 Here is the ball fort he second prize with the number 148 – a diving Safari with the Amira in Indonesia!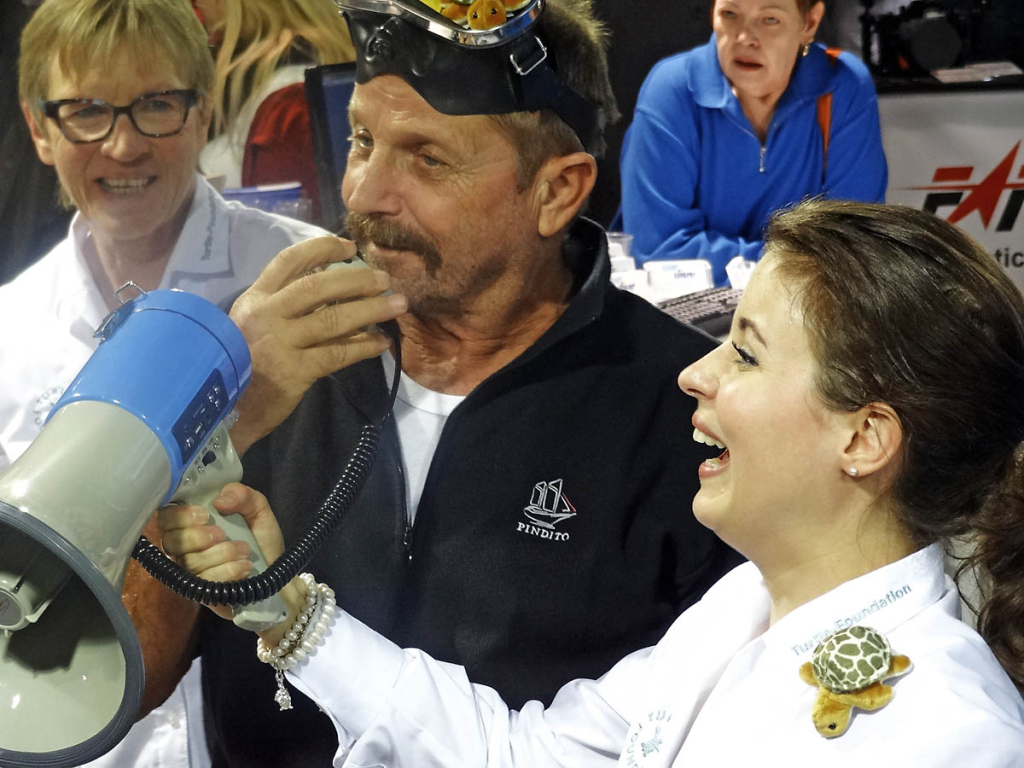 Margrit, Edi, and Svea are fully engaged in the draw.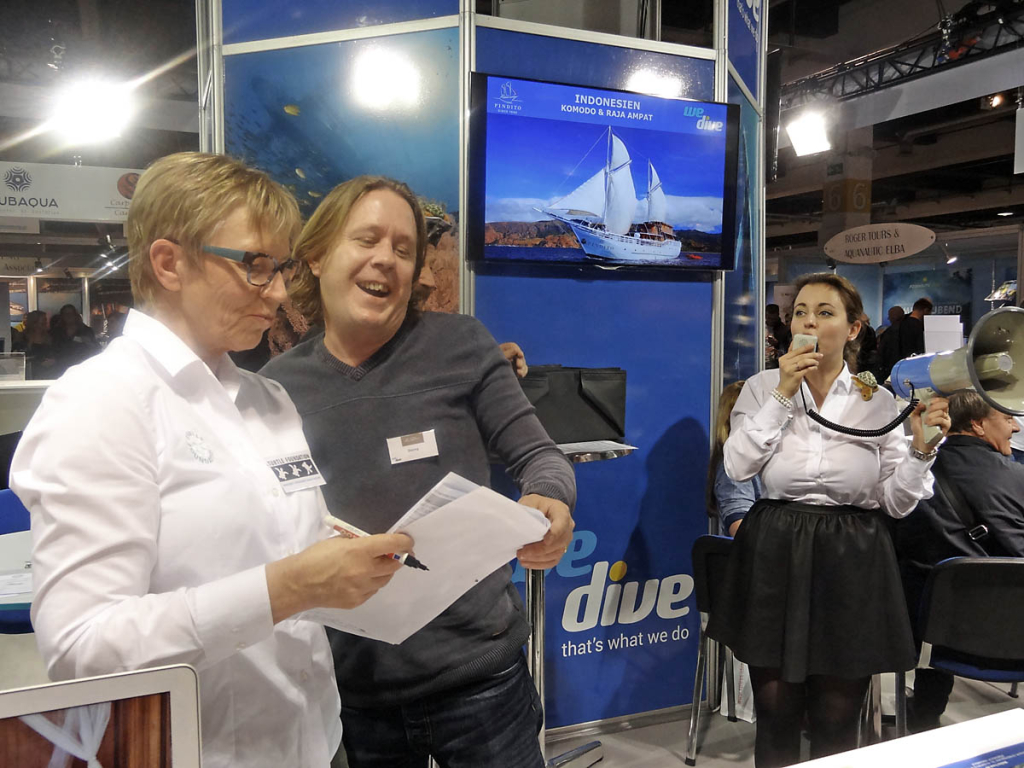 Danny Byland from the Alam Batu Resort, Bali, announces the result.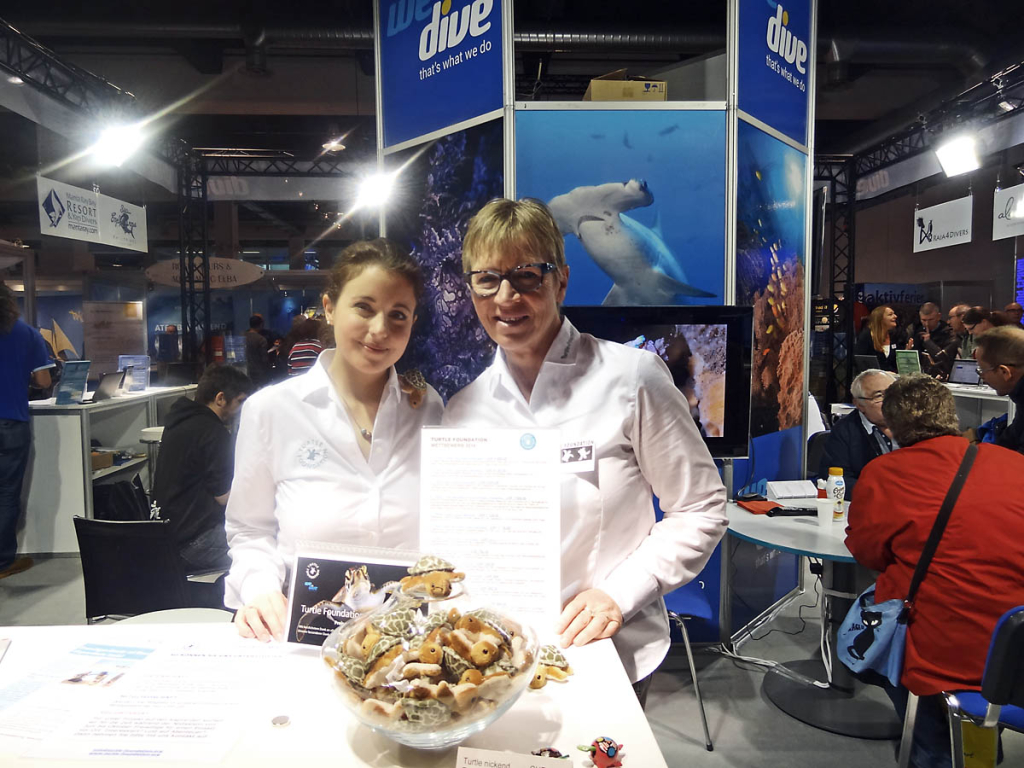 Done! Svea and Margrit are congratulating the winners in the names of Turtle Foundation, of WeDive, and of all our other prize sponsors!