Dear friends of Turtle Foundation,
The 16th of June is World Sea Turtle Day. Sea turtles, like any other creatures, are just awesome in their own way; in addition, they perform important functions in marine ecosystems and nesting beaches. Not only are the animals beautiful and charismatic, but they also show incredible endurance and resilience. After all, they have been successfully nesting on the beaches of the world's oceans for millions of years. It is therefore very concerning that even these robust creatures, which have not been significantly affected by many big odds in world history, are now threatened with extinction by humans. For this reason, World Sea Turtle Day was proclaimed to honor the importance of the sea turtles and to regularly bring the urgent need for their comprehensive and sustainable protection into the public spotlight.
Start of the Boa Vista nesting season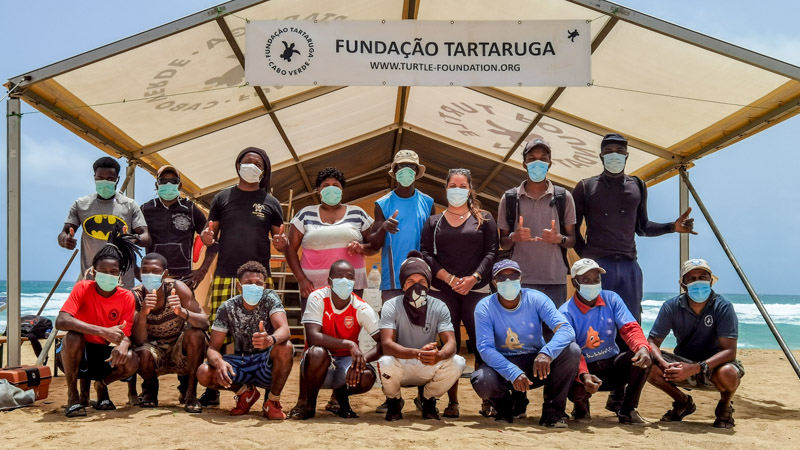 After two turtles nested ahead of schedule on Boa Vista earlier this spring, the nesting season has now officially started. Our camps on the beaches of Boa Esperança, Canto, Curral Velho, and Lacacão were set up last week and our rangers are ready to protect the nesting female turtles from poachers. Even though we do not have the help of most of our international volunteers this year again, we are optimistic that we will be able to manage this season with our combined forces!
New videos from the Boa Vista project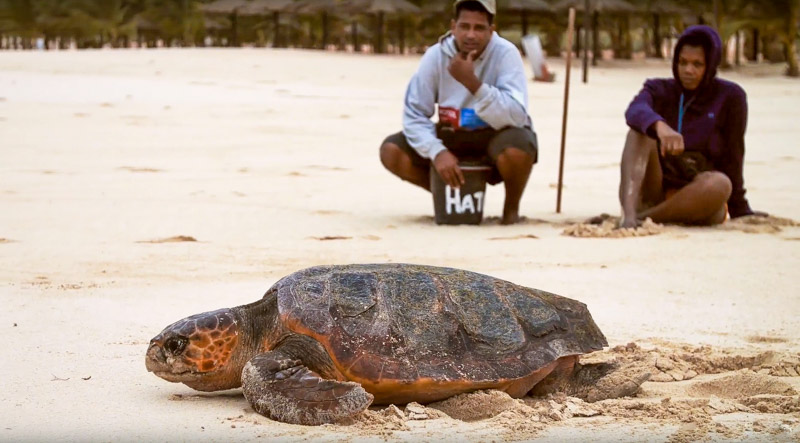 To offer you a direct and vivid impression of our work for the endangered loggerhead sea turtles on Boa Vista island, we have diligently used the time before the nesting season to create a series of informative image videos about the main tasks of the project.
Four different species of sea turtles on Selaut Besar
Also a lot is going on on our new project island Selaut Besar in the Indonesian province of Aceh off West Sumatra. The project is primarily focused on the protection and research of the leatherback turtles, which are particularly endangered in this region. Last April, there was a pleasant surprise: Our rangers discovered a nest of the highly endangered hawksbill turtle! This revealed that four of the existing seven sea turtle species nest on the small, remote island: the hawksbill turtle, the green sea turtle, the olive ridley turtle and of course the impressive leatherback turtle!
P.S.: Do you already know our Turtle Foundation Web Shop? There you will find great products in the unique Turtle Foundation look. From comfortable hoodies to practical water bottles or stylish carry bags: The web shop offers sustainable alternatives to the conventional single-use products of our everyday life.