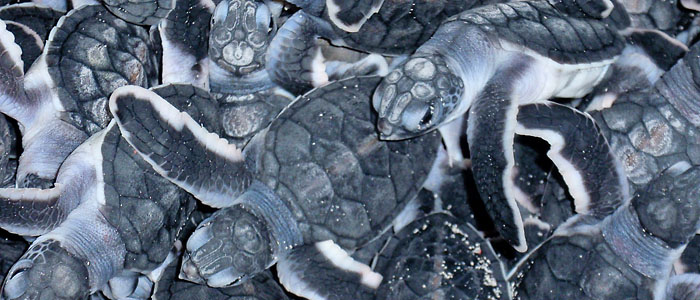 Join the Turtle Foundation Friends and become a member
… and thereby support the Turtle Foundation.
Anybody can register as a member of Turtle Foundation Friends irrespective of domicile or nationality.
The membership can be terminated anytime. Apart from the payment of the annual membership fee (minimum EUR 25, CHF 30, USD 30) the members do not have any obligations.
With your membership at Turtle Foundation Friends you are expressing your sympathy for sea turtles and for our efforts to protect them. With your membership fee you are contributing to secure the funding for the conservation projects of the Turtle Foundation. Turtle Foundation Friends has currently (as of December 2016) more than 150 members with their membership fees and donations currently generating an annual income of more than 6,000 Euros. This financial contribution is of great value for the projects of the Turtle Foundation, especially for providing quick and unbureaucratic help in emergency situations.
Become a member of the Turtle Foundation family and make an important contribution to the rescue of sea turtles! You can co-decide for which protection measures and and project costs the funds of Turtle Foundation Friends are used.
In addition, we are looking forward for everybody who is willing to volunteer, e. g. for running information booths in different cities in Germany and Switzerland. Turtle Foundation Friends is planning to expand its activity by increased participation in information events, fairs, and markets, which can be only afforded with the help of a growing community.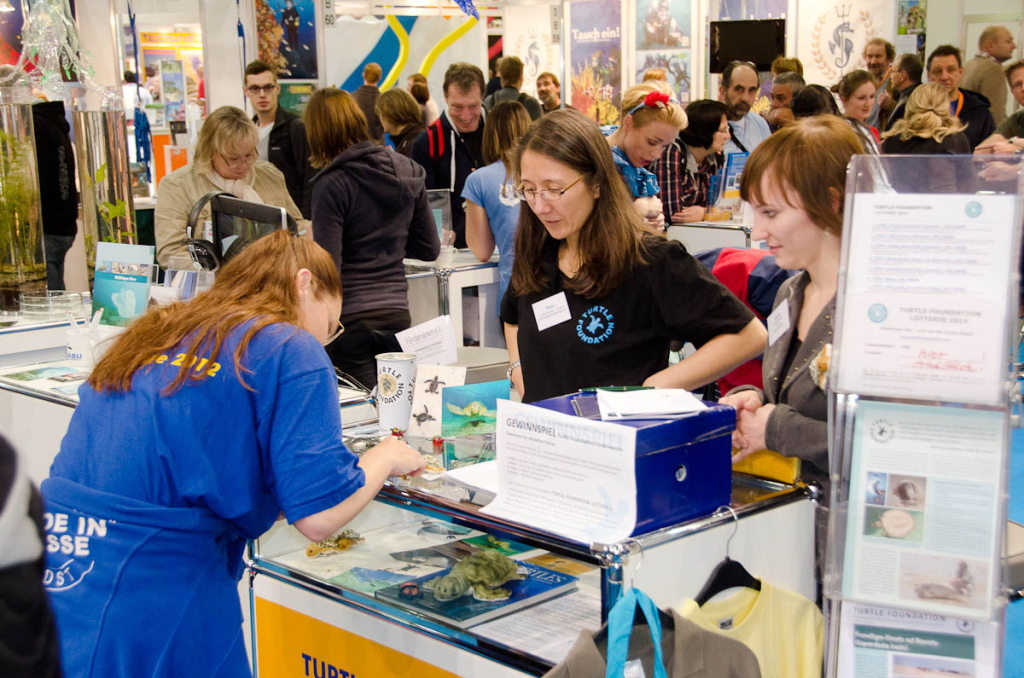 Board member Petra Minnasch together with actress Amely Matthaei at the Boot 2014 (watersports fair) in Düsseldorf, Germany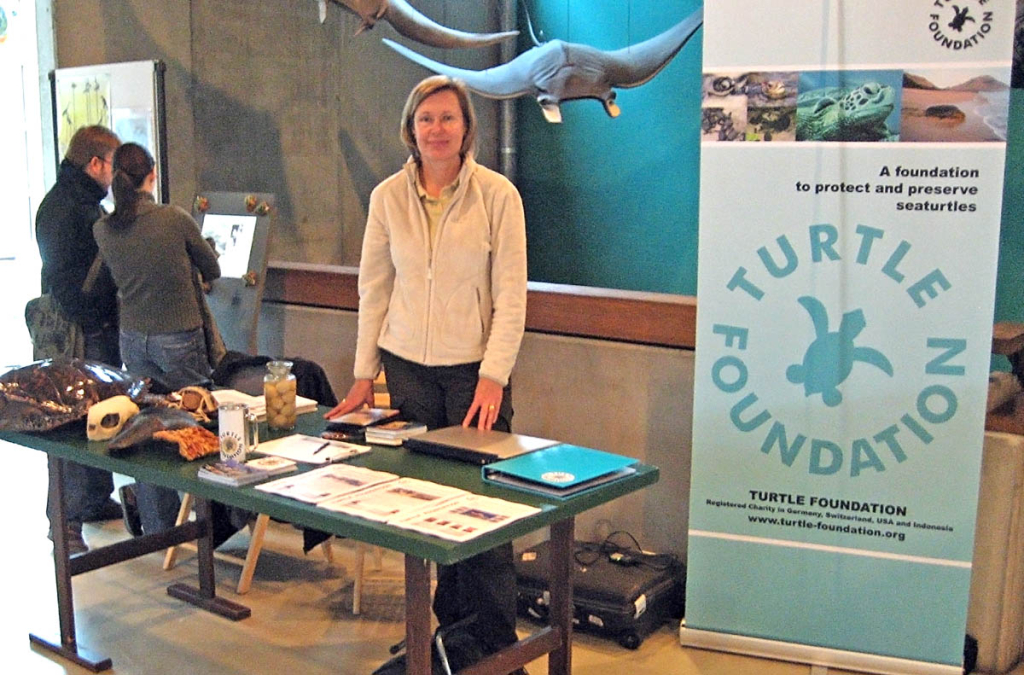 Board member Hiltrud Cordes operating a booth of Turtle Foundation at the maritime museum of Stralsund, Germany
Registration is easy and fast: Simply use the online registration form:
Once you have submitted your membership registration we will send you an email with the options for paying the membership fee.
Many thanks!
Turtle Foundation Friends – Friends Association for the Protection of Sea Turtles
Board:
Thorsten Hölser (chairman)
Dr. Hiltrud Cordes
Dr. Petra Minnasch
Dr. Thomas Reischig
Statute:
Download PDF (ca. 140 kB; in German, an English translation will be available soon)
Minutes:
Minutes of the general meeting from 03 August 2019 in Oberreifenberg (Germany); PDF in German, ca. 260 kB
Contact:
Turtle Foundation Friends
c/o Thorsten Hölser
Feldbergstraße 11c
61389 Oberreifenberg
Germany
Email: hoelser@turtle-foundation.org
Details of German banking account:
Frankfurter Volksbank
IBAN: DE04 5019 0000 7700 0108 93
BIC: FFVBDEFFXXX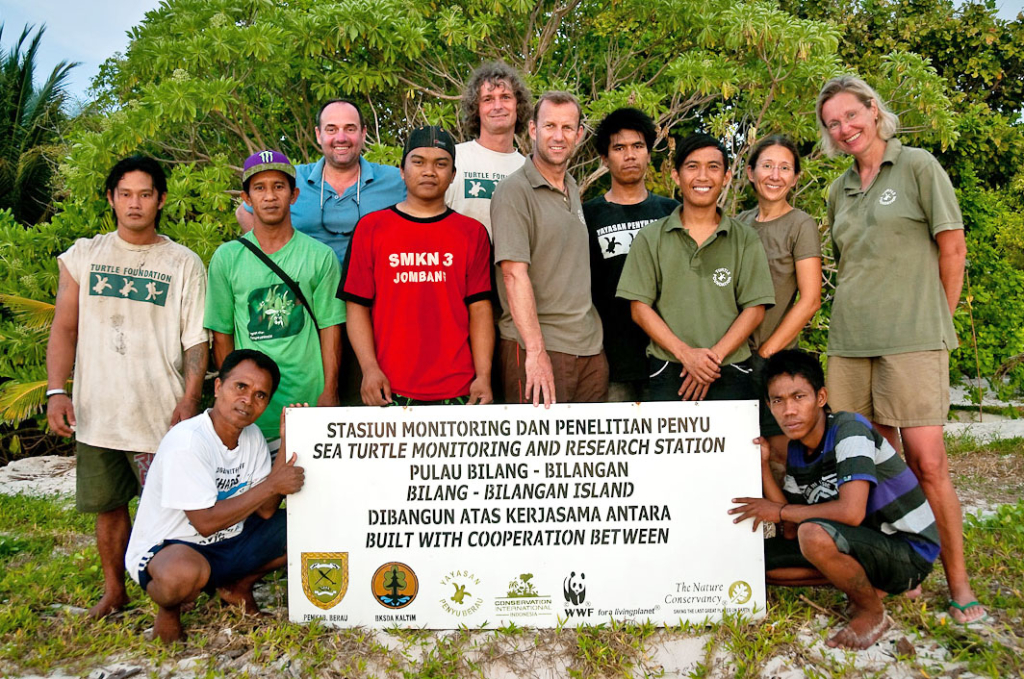 Ranger on the project island Bilang-Bilangan together with the board of Turtle Foundation Friends and the president of Turtle Foundation Germany (third from left). Board of TF Friends: Hiltrud Cordes (first from right), Petra Minnasch (second from right), Thorsten Hölser (fifth from right), Thomas Reischig (sixth from right).