Dear friends of Turtle Foundation,
It was that time of the year again: June was all about international marine and turtle conservation. Together with numerous other organisations, we have brought 16 June into the public eye as World Sea Turtle Day. This day is internationally celebrated on the birthday of the American zoologist and conservationist Dr. Archie Carr, a pioneer of sea turtle conservation. In the run-up to this holiday, Sea Turtle Week took place, which we accompanied on social media for a whole week. Each day, a different species was presented in detail and at the same time attention was drawn to the various threats to sea turtles.
In total, over 275 conservationists participated and shared the information through their social media channels. If you like to read our posts, feel free to check out our Facebook and Instagram sites.
Of course, a lot more has happened in the last few months we would like to tell you about in today's newsletter.
Prize for Yayasan Penyu Indonesia at "Celebrate Islands"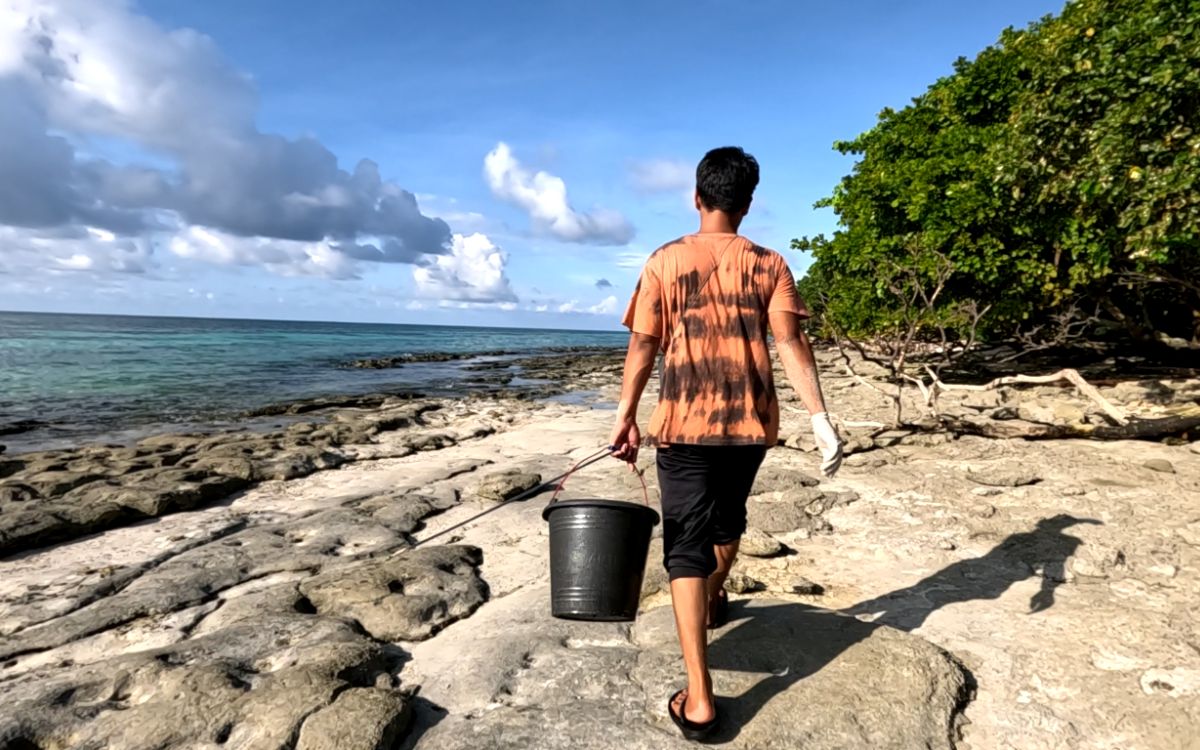 This year, the event "Celebrate Islands" has again announced a video competition. Behind the annual contest is an initiative that promotes various international activists dedicated to the preservation of the ecological and cultural diversity of small islands. A first-class occasion to present our work as well. In fact, our Indonesian sister Yayasan Penyu Indonesia won € 4,000 in the category "Ecological restoration". The winning video portrays our project work on the uninhabited island of Mataha in Berau, Indonesia, where we protect a highly endangered population of green sea turtles. With the prize money, we will purchase equipment for the expansion of the local ranger station such as solar panels, so that we can continue our work on the remote island. Feel free to watch the video from Mataha on our YouTube channel.
The Cape Verdean nesting season has begun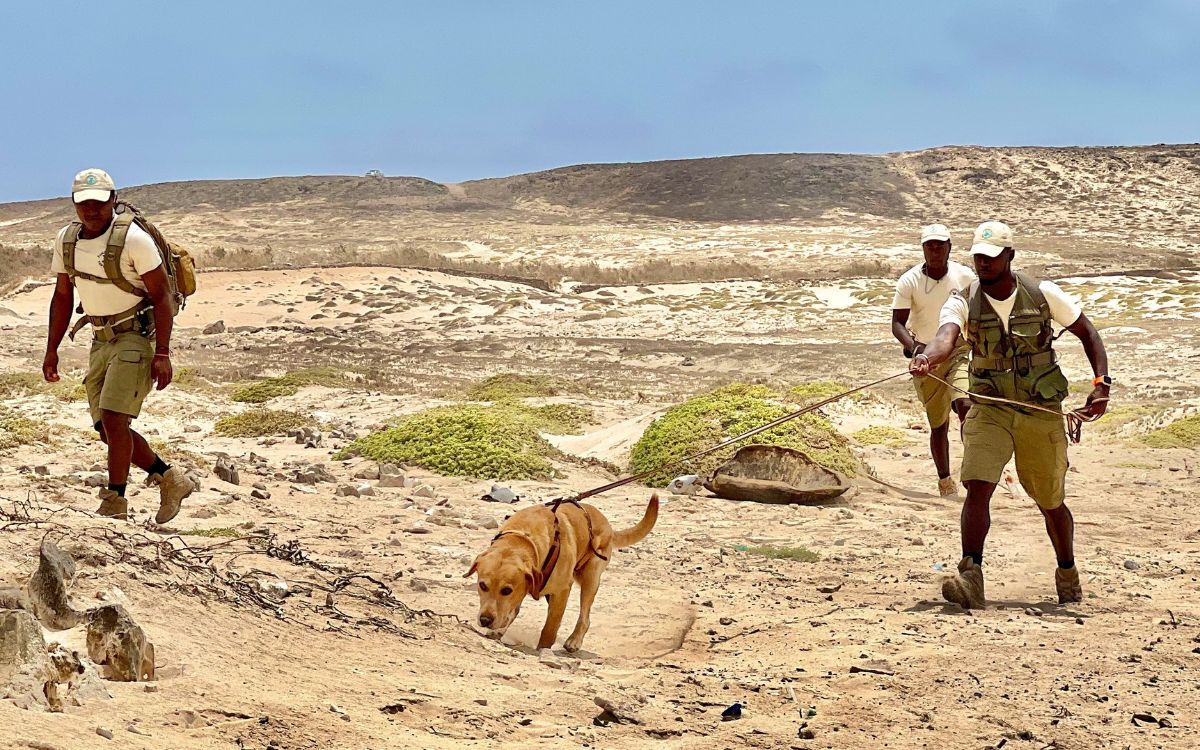 The signs are good that we will again be able to protect a large number of nests of the endangered loggerhead turtle on Boa Vista's beaches during this year's season. We have been working on the Cape Verdean island since 2008 to protect the female turtles from poaching when they come ashore to lay their eggs. Now in its sixth year, we are also supporting the local authorities and the police with our specially established Dog and Drone Team. Over the last few months, the team has undergone extensive training and strategy workshops in order to be well prepared for the current season to protect the nesting sea turtles from being poached.
As early as mid-June, it became clear that a turbulent season could be in store for us. Up to the present time, we count a total of 134 nests on our project beaches. We have also heard from other conservation organisations on Boa Vista that the current numbers are already very high. Let's see if we can match the record years of 2020 and 2021!
Durrell Conservation Academy: training for our colleagues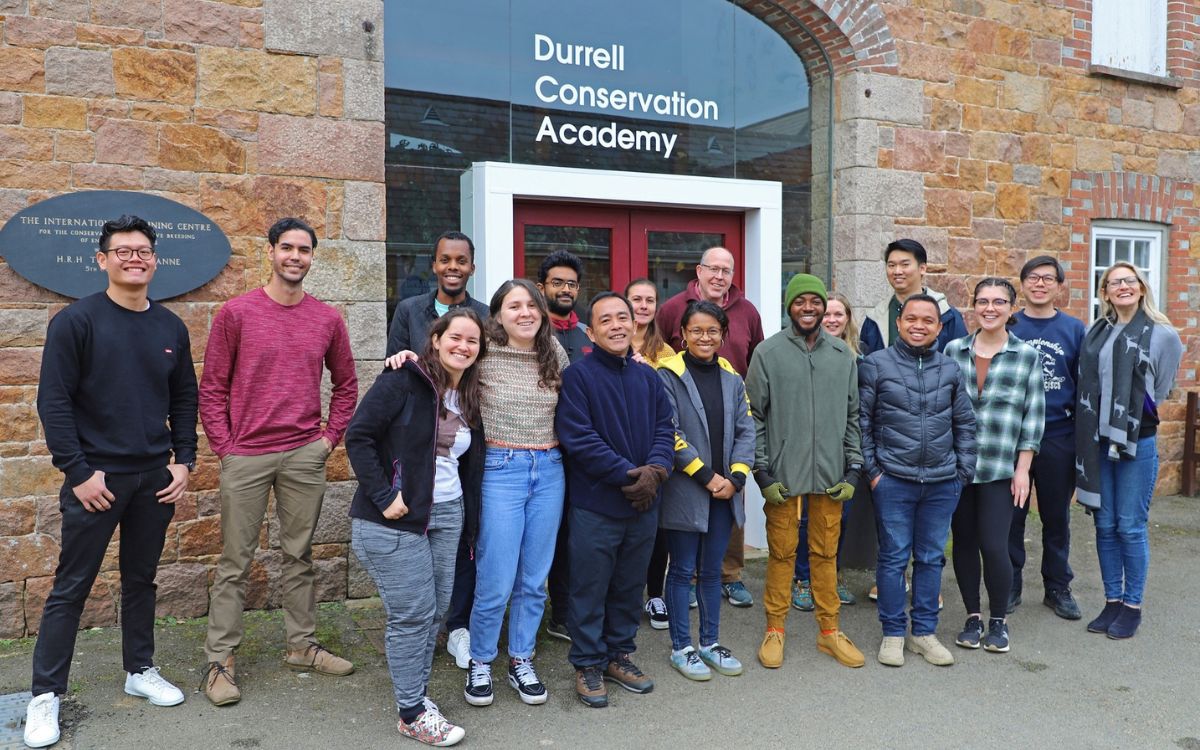 Science-based knowledge and modern methods as well as continuous professional development are an essential part of our conservation work. Only by understanding the biology of the sea turtles as well as their direct threats, it is possible for us to contribute to their protection in the long term.
In order to strengthen local knowledge in our project areas, our colleagues Meriussoni Zai (Yayasan Penyu Indonesia) and Airton Jesus (Fundaçao Tartaruga) took part in a three-month course at the Durrell Conservation Academy in Jersey. Under the title "Durrell Endangered Species Management Certificate" (DESMAN), international conservationists gather annually on the British Channel Island to receive multidisciplinary training and to network with fellow campaigners in species conservation worldwide. The content of the course included specialist knowledge in the fields of biology, species protection and communication as well as modern analytical methods and insights into fundraising and public relations.
A look behind the scenes: the warehouse on Boa Vista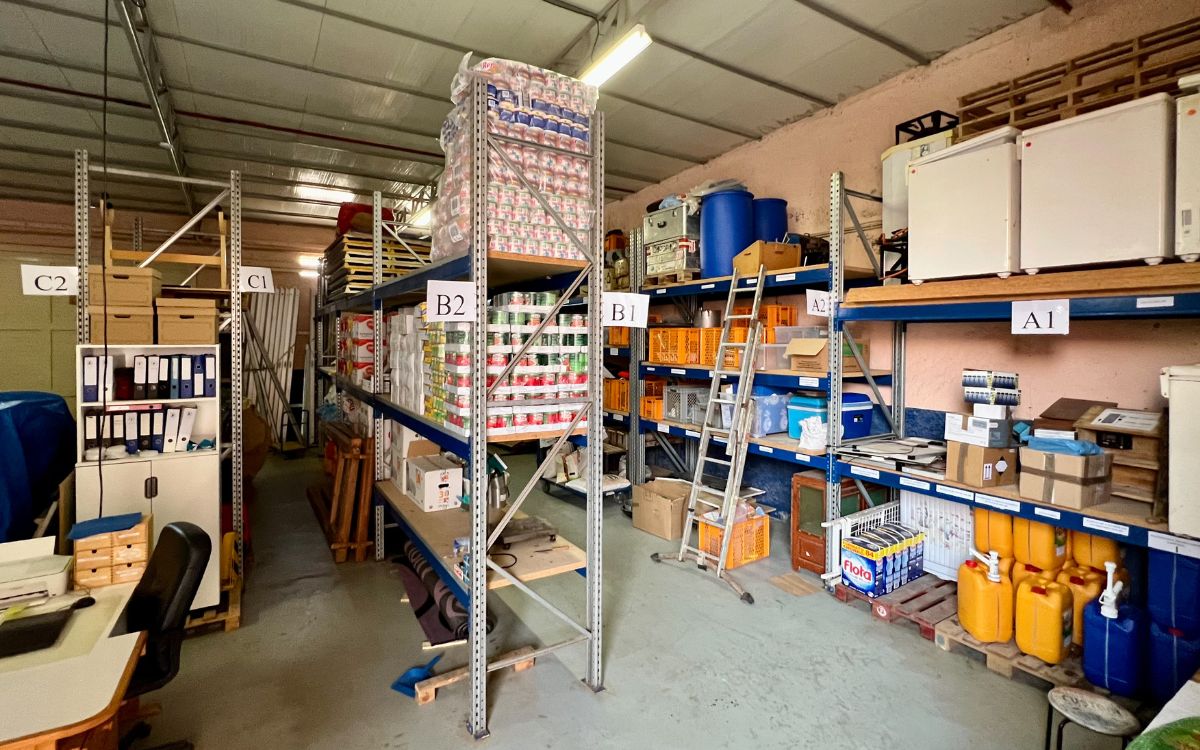 Many of you may already have images in their heads when we talk about our project location in Cape Verde. But did you actually know about the high logistical performance behind our five seasonal camps on the coasts of Boa Vista? The warehouse of our local organisation is located in the interior of the island and is responsible for all logistics. In addition to the technical equipment for our Dog and Drone Team, all components of the camp set-ups are also stored here. They need to be transported from there to the beaches before the start of each nesting season in June. In addition, all the necessary food and sanitation equipment such as groceries, cooking equipment and fresh water tanks are organised from here.
The staff really do an incredible job, even outside the actual nesting season of the loggerhead turtle. Because then, things need to be repaired, maintained and procured, and inventories have to be carried out