Mission and Objectives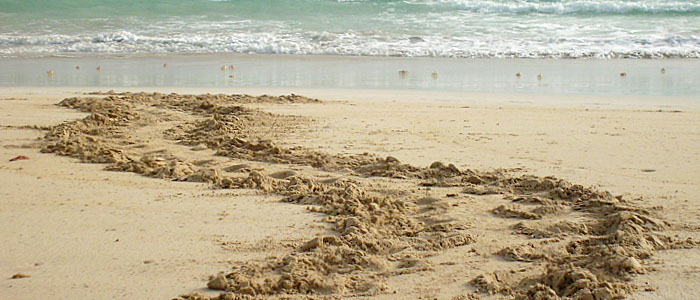 The Turtle Foundation stands up for the worldwide protection of sea turtles in a carefully directed way. Particularly important for the selection and support of projects is the chance of success in the foreseeable future. For that purpose, the Turtle Foundation concentrates on projects, which are realizable and promising.
Vision & Mission
Our vision is a future where sea turtles and their habitats are sustainably protected, healthy, and safe from threat of extinction and destruction.
Our mission is to contribute to sea turtle conservation at our own project sites by cooperating with local communities to create a future where both sea turtles and people can thrive.
The threat to sea turtles is ever increasing. On Cape Verde as well as on the island of Bali and in many other places, a large number of adult turtles continue to be slaughtered in a cruel and brutal way. Other regions face the dilemma of the complete looting of turtle nests.
Species conservation is often extremely challenging – especially in developing countries. However, we must not close our eyes: If we don't do something now, in many places of the world, a countless number of species will not survive the next few years and could disappear forever.
The affluent countries of this world are called upon for action. They must recognize that many exotic countries are more than just holiday landscapes that provide cheap traveling options. In many cases these countries harbor the last ecosystems for threatened species, which need our help.
The Turtle Foundation has become active where sea turtle population have reached an emergency state – where the richness of life grown over millions of years may be lost forever practically "overnight".
Our staff on site could not fulfill their tasks without your support!
Whoever does not want these wonderful creatures to quietly disappear from our planet forever, must take action now.