You have questions about your donation?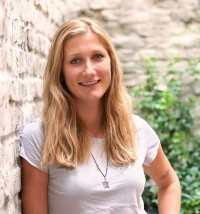 Katja Weisheit
Donations and Communication
weisheit@turtle-foundation.org
Note: Donations in the adjacent form are made in Euro and will be converted to your currency at the daily exchange rate if you do not donate from the Euro zone.
You prefer to make your donation in a different currency?
Then please use the following button (only payment by creditcard available):

Our donation accounts for classic bank transfer
Turtle Foundation Germany (€)
GLS Gemeinschaftsbank eG
IBAN: DE48 4306 0967 1085 9361 00
BIC: GENODEM1GLS
Turtle Foundation Switzerland (CHF)
Swiss Post, PostFinance
PC-Accountnumber: 40-429368-1
IBAN: CH1309000000404293681
BIC: POFICHBEXXX
Turtle Foundation Liechtenstein (CHF)
Verwaltungs- und Privat-Bank AG, Vaduz
Account number: 50.393.964.001
IBAN: LI6908805503939640001
BIC: VPBVLI2X
Turtle FoundationUSA ($)
Whatcom Educational Credit Union
Account number: 800296490
Routing number: 325180113
Turtle Foundation UK (£)
Metro Bank
Community Account: 37914398
Sort Code: 23-05-80
IBAN: GB66MYMB23058037914398
BIC: MYMBGB2L
Thank you very much for your doantion!