Donation of will
What remains – when I'm gone? Many people ask themselves this question, if they want to use their inheritance to do good for our planet, for nature conservation and species protection, even after their death.
So, in addition to providing for family members, it's always worth considering a long-term commitment to biodiversity conservation – well beyond your own lifetime.
Leaving traces
With a will you can regulate your estate. If you include the Turtle Foundation in your will, you can make a commitment to the future protection of sea turtles today and leave a visible mark. Sea turtles have survived for over 120 million years, and you can make a lasting contribution to ensure that they do not now become extinct within a human lifetime.
Good to know about your estate
As a nonprofit organization, the Turtle Foundation is exempt from estate taxes, so your bequest will benefit the long-term protection of sea turtles and the conservation of your marine habitats without tax deductions.
Handwrite your will with the place, date and signature, or consult an estate planning attorney or notary public. Deposit your will in a safe place – preferably at the local or probate court in your place of residence.
For questions and advice we are always at your disposal.
Do you have any questions?
I'll be glad to help you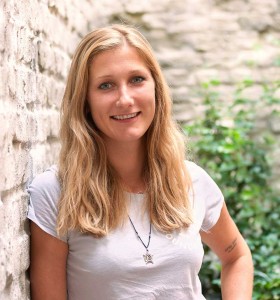 Katja Weisheit
weisheit@turtle-foundation.org
+49 221 3466 7220