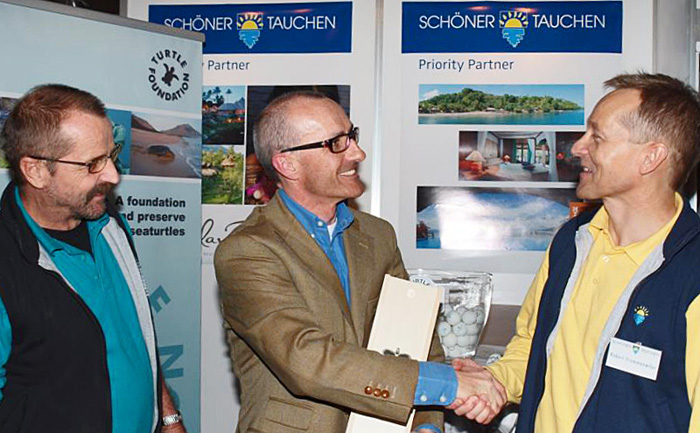 The Turtle Foundation is an attractive and reliable sponsoring partner and offers a variety of interesting and customizable sponsorship opportunities. The Turtle Foundation is a regular participant in the international media . There have already been several documentaries produced about the Foundation and its projects .
Interested in learning more about sponsoring possibilities?
Please contact us through our contact page or directly email to Dr. Frank Zindel.
Thank you very much!
---
Turtle Foundation USA is registered as a charitable nonprofit organization according to USC 26 § 501 (c)(3). The registration number is UBI 602642586.
Turtle Foundation Deutschland: Treuhandstiftung nach deutschen Recht, steuerbefreit wegen Gemeinnützigkeit gemäß Freistellungsbescheid des Finanzamtes Köln-Süd vom 20.10.2017. Steuernummer: 219/5891/2089
Turtle Foundation Schweiz: Gemeinnützige, steuerbefreite Stiftung nach schweizerischem Recht. Registriernummer: CH-320.7.059.335-7
Turtle Foundation Liechtenstein: Gemeinnützige, steuerbefreite Stiftung mit eigener Rechtspersönlichkeit gemäss Art. 552 §§ 1 ff. des liechtensteinischen Personen- und Gesellschaftsrechts (PGR)