Turtle Foundation – An initiative for the protection of the endangered sea turtles
Mijke de Waal volunteered for Turtle Foundation on Boavista, Cape Verde, in September 2018, after she accomplished the famous Four Days March of Nijmegen ("Vierdaagse") in July of that year, which she dedicated to Turtle Foundation in form of a great fundraising campaign. She immortalised her memories of Boavista and her time at Camp Lacacão protecting endangered loggerhead sea turtles in this wonderful and atmospheric video.
In 2017, Turtle Foundation discovered a so far unknown nesting site of the critically endangered Northeast Indian Ocean leatherback sea turtles on Sipora, one of the Mentawai Islands off Sumatra, Indonesia. Unfortunately, the turtles there are heavily exploited for meat and eggs. Since December 2017 we are running an integrated protection project in collaboration with the local communities on Sipora to save the leatherbacks.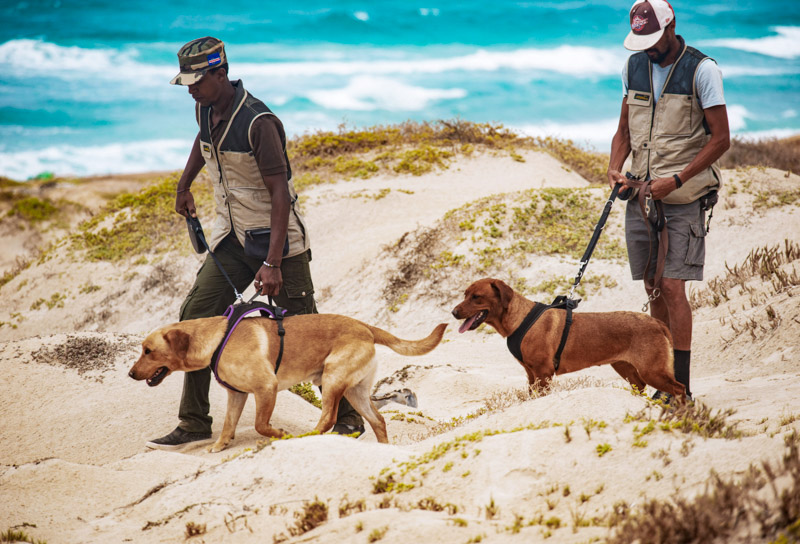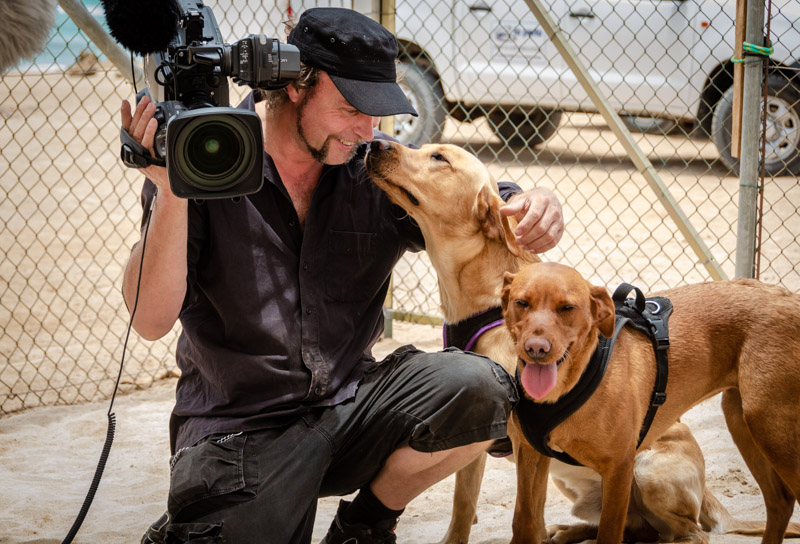 Turtle Foundation on ARTE TV!
In summer 2019, a film crew of the German/French television network ARTE visited our project on Boa Vista. The team documented in detail the arrival and training of our conservation dogs Karetta and Kelo as well as our further activities for the protection of the sea turtles on the Cape Verde island.
On 13.04.2020, 5:00 am, and 20.04.,2020, 9:40 am, a 10 minute longer version of the film will be broadcast on ARTE TV for the first time. It tells an additional exciting story, which takes place in a small, wobbly fishing boat at sea. Scientists and divers try to catch and tag a male loggerhead turtle in order to learn more about the activities and threats of the turtles at sea. Will they have success?
From 13.04. on the documentary film will also be available in the ARTE media library and can then be viewed here directly on our website:
"The Summer of your Life!" We are searching conservation volunteers for the sea turtle turtle nesting on Boavista, Republic of Cape Verde!
Attention: Because of the Corona crisis, we have temporary suspended the application procedure for volunteers for this season. Should you nevertheless be interested in our volunteer program, you will find further information here:
On Boavista there are jobs available for active turtle conservationists: camp coordinators, field coordinators, and a volunteer coordinator.
Here you can download the bi-weekly newsletter of our Boavista team: Turtle Times
Turtle Foundation USA is registered as a charitable nonprofit organization according to USC 26 § 501 (c)(3). The registration number is UBI 602642586.
Turtle Foundation Germany: Trust foundation under German law, tax-exempt due to non-profit status according to the exemption notice of the tax office Köln-Süd dated 20.10.2017. Tax number: 219/5891/2089
Turtle Foundation Switzerland: Non-profit, tax-exempt foundation under Swiss law. Registration number: CH-320.7.059.335-7
Turtle Foundation Liechtenstein: Non-profit, tax-exempt foundation with its own legal personality pursuant to Art. 552 §§ 1 ff. of the Liechtenstein Person and Company Law (PGR)